CONTACT US
Whether you are an engineer with an application issue, a contractor with an installation question, or a new customer with pricing inquiry, we are here to provide the answers you need. Also we welcome all of your suggestions and ideas about our company.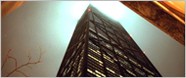 AL-Tawfeeq Technical Trading Center (TTTC)
Industrial Area, Street No. 2, Al-Salam Compound. Doha-Qatar.


Telephone (+974) 4460-2810
FAX (+974) 4460-2813
Postal address
P.O.Box 40171 - DOHA - QATAR

General Information: info@al-tawfeeq.com